Our apartments
with a beautiful view!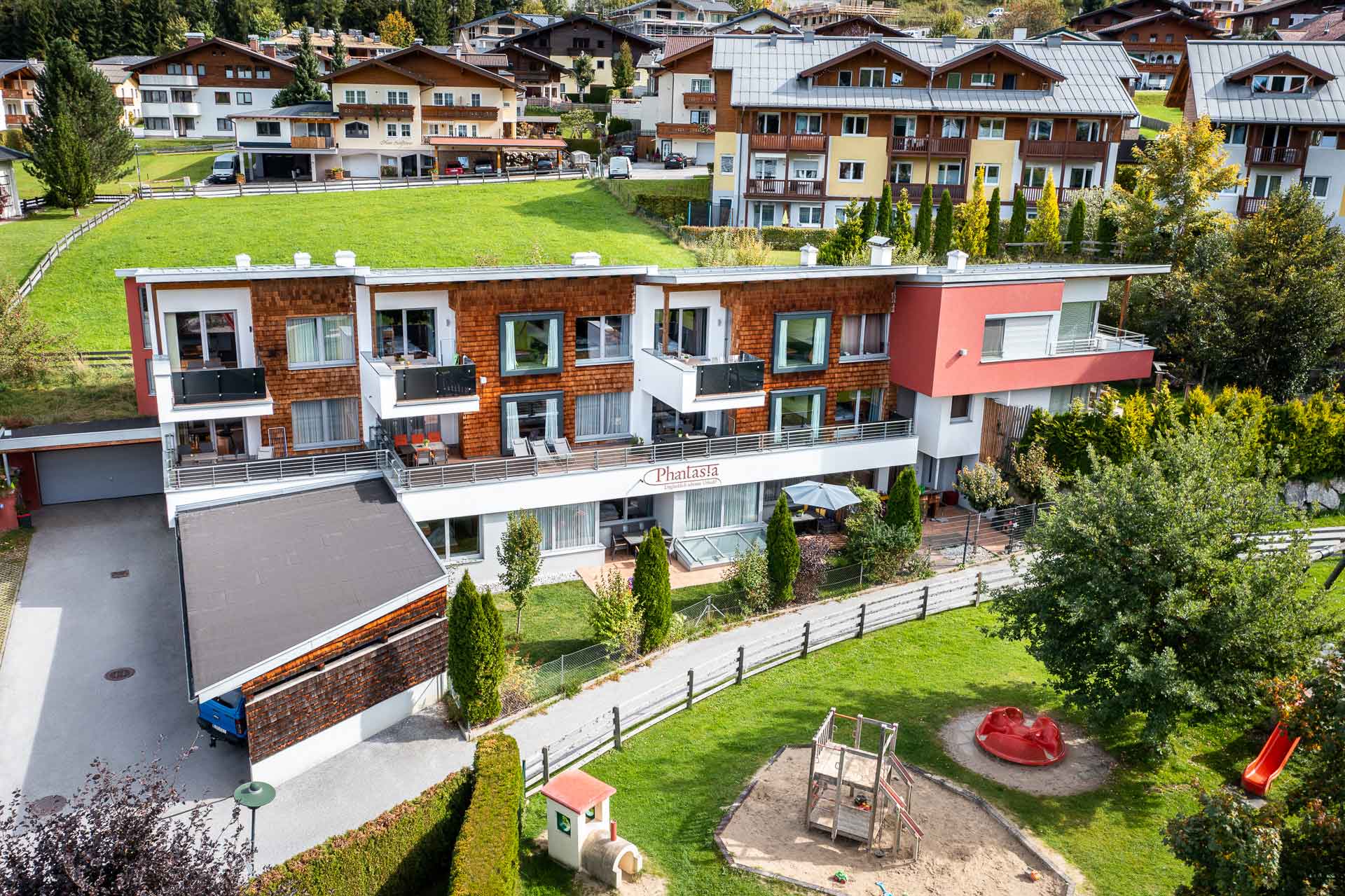 Phantasia has 8 high quality equipped apartments between 50 and 70m².
Holiday. Adventure.
Phantasia.
Spring 2021 the 8 apartments in Phantasia have been partly or totally rebuild with a lot of love and the usage of high quality materials.
Wonderful wooden furniture, massive brick floors, nature picture highlights in the bathrooms, beautiful fabrics; they all conjure up a lovely holiday atmosphere in the apartments.
All apartments are situated to the west and have all the same wonderful view through the panoramic windows.

We have apartments with 50m² with kitchen living and one bed- and bathroom for 2 till max. 3 and 4 persons and apartments with 55m2 till 70m2 with kitchen living and 2 bed- and bathrooms for 4 till max. 5,6 and 7 persons. Look at them here.

Every apartment has a parking place under the carport. For the kids we have a nice play room and for the adults we have a very fine wellness room with sauna, steaming room and infrared room. Of course you can receive free wifi in the entire house.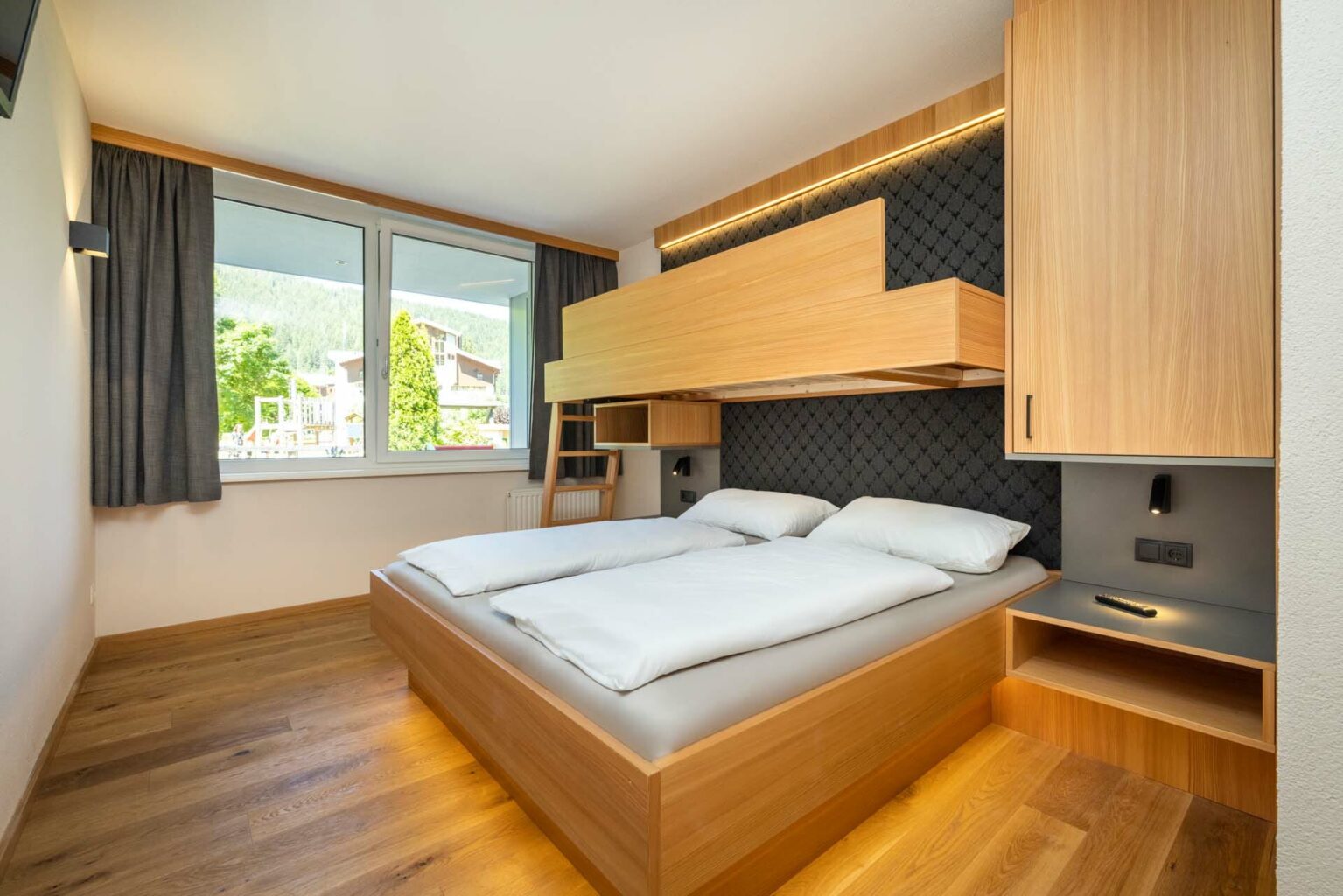 Appartement 1
70m² for max 7 persons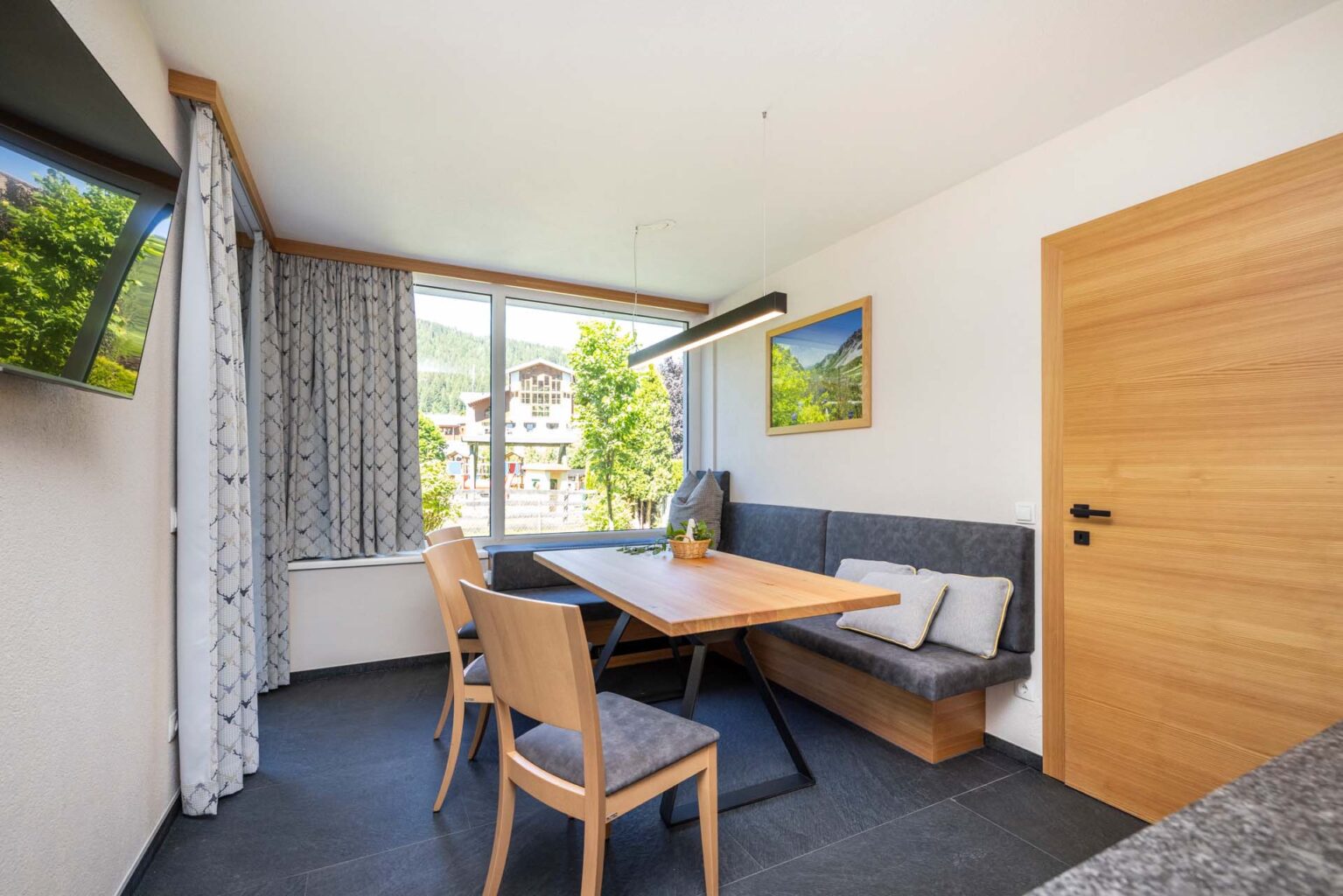 Appartement 2
50m² max. 4 persons
Appartement 3/4/5
60m² for 4-6 persons
Appartement 6
50m² max. 3 persons
Appartement 7/8
55m² max. 5 persons